We are a regional network, community and ministry of men in the Midwest – a Band of Brothers – that are committed to challenge and raise up men to be warriors for Christ… for their families… as single men… in their workplaces… and in their "community" with others in this world. Men need other men to stand strong and lead courageously and reject passivity, to be physically, mentally and spiritually trained to engage this world with the power of Jesus Christ. We seek transformation of the heart and a true commitment to Matthew 22:36-38. We desire to build and disciple men to lead others down that road. Those are Biblical values. Those are our values. Visit our main site at www.bandofbrothersusa.net or connect with us on Facebook.
 Peak Challenge 2016 saw 220 men from 15 states and 60+ different churches! Go to our Facebook page to see more.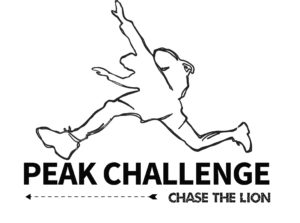 Peak Challenge 2017- August 3-7, 2017 in Leadville, Colorado and Dillon, Colorado
Peak Challenge is an annual opportunity for men, their sons, fathers, brothers and friends to get away from the everyday routines in life and to experience all that God has for them in a wild setting – the mountains of Colorado. This is not a "retreat" but rather an advance of men who seek to experience God in a way that will resonate deep within their souls. Peak Challenge takes place in late July or early August in Colorado and men from around the country are part of the experience. Men are challenged physically while in Colorado hiking 14,000 foot peaks, biking and whitewater rafting. But more importantly, men are challenged spiritually to engage in the battle like never before, as they will see what is at stake.
The mountains are calling and I must go – John Muir
Every summer during my childhood, I spent weeks and weeks on end in the Rocky Mountains camping, hiking, exploring and learning from God through His creation. It was also a time where my Dad instilled biblical manhood in me as we trekked across pristine tundra and steep mountain trails. For a boy and later as a young man, there was no greater classroom.
In 2006, that experience was shared with 15 men from the Omaha area connected with King of Kings Church. Since that time, God has used the Peak Challenge experience to reach more than 2,000 men and their families across 22 states and six nations, impacting their lives forever. 
2017 will be our 12th anniversary. We are humbled and thankful for the legacy that God has imparted to so many men, their families and their communities. Just as there is a draw to the mountains, we too understand that God is calling men and we must go.
Get a visual glimpse of what Peak Challenge is all about                                                                                                                                                                                                                                 

Peak Challenge 2017 will have its "Basecamps" at Printer Boy Campground near Leadville, Colorado, Windy Point Campground on Lake Dillon, Colorado and a third location along Half Moon Creek near the Mt Elbert trail head.
At more than 10,000 feet above sea level, Leadville has been a great gateway to summer adventure for our men. Close to the restaurants and shops but also close to wilderness areas, the Leadville region offers a multitude of adventure sports (whitewater rafting, kayaking, mountain biking, jeeping, ATV riding, trail running and more).
Dillon sits at more than 9,000 feet above sea level. The towns of Frisco, Silverthorne and Breckenridge surround the beautiful Lake Dillon. The area offers great restaurants, grocery stores, rec centers and access to a multitude of adventure sports (whitewater rafting, kayaking, mountain biking, jeeping, ATV riding, trail running and more).
Leadville is 45 miles south of Copper Mountain and Lake Dillon. Lake Dillon and Copper Mountain are about 75 miles west of Denver on Interstate I-70. Your experience at Peak Challenge 2017 will introduce you to some of the most breathtaking and majestic scenery in all of America. As it has for men over the last 11 years, the immense scale and beauty of the Rocky Mountains will call out to you and the awe and wonder of God and his creation will resonate in your soul.
Registration is now open for Peak Challenge 2017
August 3-7, 2017.
THREE locations.
Registration is $65 for each man or young man. 
That fee covers your campground fees, incredible mountain views and fresh air, any written materials, a Peak Challenge long sleeve shirt, a Peak Challenge trucker cap, lunch at the trail head on Sunday, a Peak Challenge wood cut finisher's medal and other swag that we hand out! Beyond that, expect to spend $40-80 for gas in traveling out and back from Colorado in a vehicle with other men and for food and other things while at Peak Challenge. $200 for a transformational 5 day experience is the best money that you will ever spend!
 As Peak Challenge has grown, we have been given the opportunity to expand the experience yet keep the core size of the groups to 100 or less for greatest impact, connection and accountability. We will have THREE Basecamps on the same weekend in August, all led by Peak Challenge veterans.
The first location is Windy Point Campground on Lake Dillon, known as the DILLON BASECAMP. We have been here several times in the past. This location is limited to 100 men and young men.
The second location is Printer Boy Campground near Leadville, known as the LEADVILLE BASECAMP.  We have been here several times in the past. This location is limited to 100 men and young men.
The third location is along Half Moon Creek near the Mt Elbert trail head outside of Leadville, known as the HALF MOON CREEK BASECAMP. This location is limited to 50 men and young men and will be geared for runners and trailrunners.
Check out more information on each of the Basecamps below by clicking on the image. Begin planning with your guys to decide which Basecamp to attend and then get signed up to assure your spot! The registration and payment steps for each Basecamp are found on that Basecamp's page.
On this page, you fill find all of the details for the experience. Everything from the peaks to be hiked to the recommended gear list will eventually be on this page. Keep checking back for updates!
 Peaks for 2017:  We will have three separate hikes on Sunday, August 7th. The Dillon Basecamp will be doing Quandary Peak. The Leadville Basecamp will be doing Mt Elbert and the Half Moon Creek Basecamp will be doing Mt Massive. The optional Saturday hike will be Mt Princeton.
---
Enewsletters for 2017 – Stay up to date on all things connected with Peak Challenge, from training suggestions, what gear to bring, what excursion activities will be offered and much, much more to get you ready for July. Once you register, you will get the Enewsletter but you can always quickly jump to the archive here to see them all. The 2017 Enewsletters start in February 2017.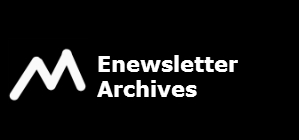 ---
Schedule for 2017 – Here is the basic schedule for the weekend at both the Dillon and Leadville Basecamps, subject to change, as well as a suggested GEAR LIST for all men.
---
Pre-Peak Devotionals for 2017 – coming soon!
---
Excursions – There will be LOTS of things for you to engage in at Peak Challenge 2017. Some of these daily excursions have little or no cost. Others can be expensive. Any cost for these excursions are on your own and are not part of our registration fee. Check them out and ask questions if you need more information.
  Band of Brothers Network has guided more than 2,000 men over the years on Peak Challenge. We want you, your male friends, sons, brothers, grandfathers and other men in your sphere of influence to experience Peak Challenge. Contact us for more information.
Contact us at: